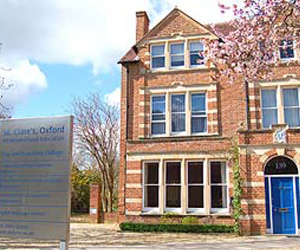 St Clare's is an international school where
English
is taught to students around the world since 1953. Every summer, the school organizes
English
courses for international students. The proposed programs combine studies and leisure and
cultural activities
.[
More info
]
Age : 15 - 17
Environment : nearby suburbs
Services : internet access,library,student lounge
Our advice
5
/
5
Privileged place of cultural exchange, this typically British College offerslong term training all year long and shorter programs during the summer.
Young people from all around the world come to study here and enjoy the quality of British education.
It is a specialized center to prepare the "International Baccalaureate Diploma".