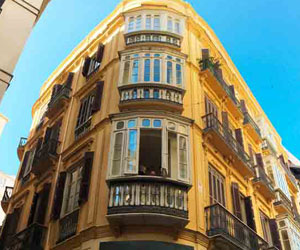 One of the best schools in
Malaga
. Small class sizes, very professional and competent teachers, all in a warm and family atmosphere.Here each student benefits from a special attention and a personalized follow-up.
Add to that a location in the heart of the city: it is the ideal place to learn
Spanish…
[
More info
]
Minimum age : 17
Environment : Town Center
Services : beverage vending machines,student lounge,wifi
Our advice
4
/
5
Malaga
is a worth-seeing city. Very open to the international with an incredible cultural life: more than 30 museums, festivals throughout the year... The city enjoys a very pleasant climate all year round.
The school is the image of the city: warm, dynamic and pleasant.
You can't imagine a better option to study
Spanish
, live and discover the Andalusian culture.
Activities are organized at every moment: visits, tastings...