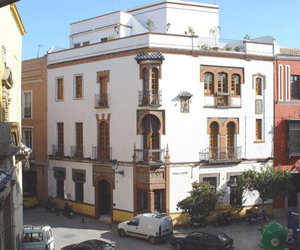 Discover a school full of charm where you will benefit from courses of high quality in modern facilities.
In
Seville
, the courses give you a taste of the relaxed Andalusian way of life.[
More info
]
Minimum age : 14
Environment : Town Center
Services : Aire acondiciondao,beverage vending machines,cafeteria,internet access,library,multi-media center,student lounge,Video library,wifi
Our advice
4.5
/
5
The school is located in the heart of historic
Seville
, where you can discover the beauty of Andalousia.
In these modern buildings, you will find an ideal location for learning and practicing language. You can also take advantage of the typical Sevillian terrace.