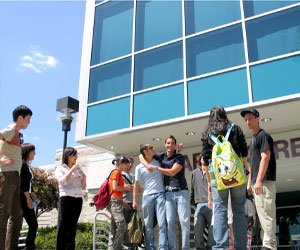 Citrus College is located in the town of Glendora, California.
Glendora is an upscale suburban community of more than 53.000 people. The city is home to numerous parks, an old town shopping district, and a variety of homes from cozy cottages to prestigious estates.[
More info
]
Age : 15 - 20
Environment : City,Seaside
Services : internet access,library,multi-media center,student lounge
Our advice
4
/
5
Located in the safe suburban community of Glendora, California, FLS Citrus College is less than an hour away from Disneyland, Hollywood, the beaches, and scenic mountain resorts. Citrus College is one of the oldest colleges in California.