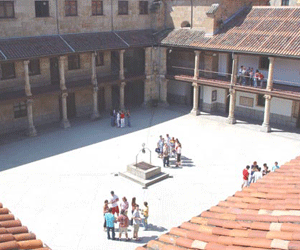 Enforex's school offers you a cultural and educational experience in a friendly atmosphere.
The school is a former convent with a deep history.[
More info
]
Minimum age : 14
Environment : Town Center
Services : beverage vending machines,internet access,library,multi-media center,student lounge
Our advice
5
/
5
The school offers a studious setting that is stimulating and festive. The program is found amidst the rush of a big city where students from all over the world cross paths in one of the oldest university towns in all of Europe.